*B LUCKY*STAR'S RJ MORGAN
PL2079074 DOB 03/08/2020 ***DNA ON FILE*** ALPHA S1 CASEIN A/A
SS: ++*B GCH KASTDEMUR'S WATCH YOURSELF 91EEE
SIRE: *B ROCKIN-CB KWY JIANGXI 88 VVE
SD: SGCH ROCKIN-CB RZ HAIKU 8*M 91 EEEE
DS: +*B SG RICKIN-CB RCC DRACO 87+EE
DAM: SG LUCKY*STAR'S RD FAYE 7*M 91 EEEE
DD: SGCH LUCKY*STAR'S LB DEBRA 6*M 91EEEE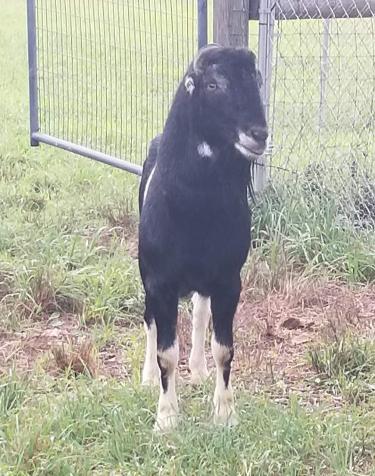 Morgan is a tall and stylish buck that I feel will bring in a solid set of genetics to the herd. I am hoping to improve fore and rear udders so fingers crossed this is the boy that starts the ball rolling.
LA SCORES
FOR SALE $750.00
CORDLE FARM NT PIRATE JAQUE
PL2220354 DOB 03/15/2022 DNA AND CASEIN PENDING
SS: *B KASTDEMUR'S HW MAD HATTER 90 VEE
SIRE: RAINTREE MH NIGHT TRAIN
SD: LUCKY*STAR'S TD JURY 1*M
DS: MASTER'S CALL SHERMAN TANK
DAM: CORDLE FARM MCST KIWI 89 VVEV
DD: CORDLE FARM HWM HONEYDEW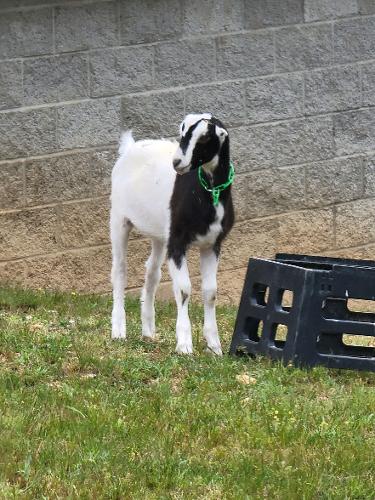 I have for years sold Kiwi's buck kids. I always tell the buyer's that I rarely, if ever, worm Kiwi. She has been wormed but her flamancha score is always great. I felt that Pirate would be a great buck to keep as he will cross over well with all my lines and any that I have brought in. He is a stunning buck kid with lots of bone and strength. I am really looking forward to seeing this buck mature and take his place here in the herd.
MOORSE-G BORN TO FLIRT
PL2218436 DOB: 02/17/2022 DNA ON FILE
SS: AUTUMN-ACRES ACE OF SPADES
SIRE: AUTUMN-ACRES ACE SCOUT
SD: AUTUMN-ACRES SMOOTH AS SILK
DS: AUTUMN-ACRES TARA'S TERRENCE
DAM: CH MOORS-G RG FLIRTINI 88 VVVV
DD: SGCH ALL AMERICAN FABULOUS FLIRT 89VEVE