My mother, Brenda Steele, has the herd name Daylily Ridge. These are her two goats. She will be selling most of her kid crop as she is only keeping one doe kid. Her does dam raise but are CAE negative. Both does are bred to RAINTREE M BLAZING COLORS for November kids. PLEASE let me know if interested in a buck kid, as Mom rarely disbuds or registers bucks. They will be DNA parent verified.
POSSUM HOLLOW ENDORA
L1763167 5/18/2014 86 +VVV
SS: SUN'S WAKIN' UP MEMPHIS
SIRE: POSSUM HOLLOW MEMPHIS MAGIC
SD: BY-GRACE BIT O MAGIC (2 LEGS)
DS: *B RAINTREE FIRESTORM'S LEO
DAM: WHISPER-N-CREEK CRIMSON
DD: DOUBLE Z ARESNIO CHAPPELLE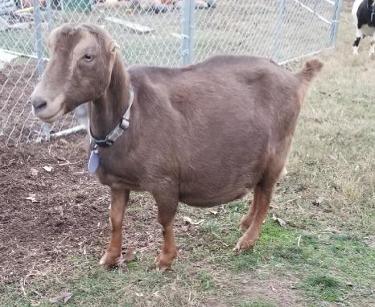 DAYLILY RIDGE FAVORITE GIRL
L1767805 04/15/2015 84 +V+V
SS: *B HERE BE GOATS KTL MAKAIDOS
SIRE: HARMONY WOODS MACABEEZ 87 VEV
SD: HERE BE GOATS SC CIMMARON 91 EVEE
DS: POSSUM HOLLOW FRANKIE AVALON
DAM: POSSUM HOLLOW STEVIE NIX
DD: THE BGXM PSYCHE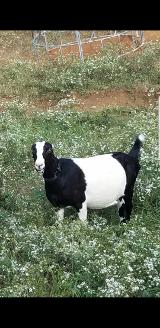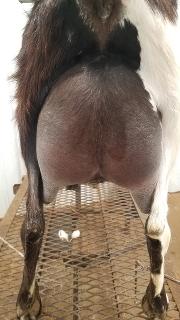 FG kidded 11/20 with twin buck and doe kids. Buck is for sale. He is the black and white kid.