ABKC AND UKC AMERICAN BULLIES
LITTER FROM MAY 2021 GUS x OCTAVIA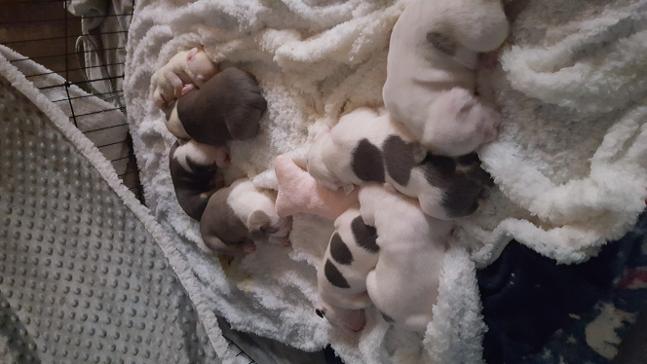 ABKC #372,775 AUGUSTUS
UKC #P984-396 B&S FARM AUGUSTUS MCCRAE
BLUE WHITE PIED DOB: 4/12/2018
SHORT STANDARD 60LBS
RAZOR'S EDGE BLOODLINE
AUGUSTUS AKA "GUS" is blue tricolor piebald standard male that stands at 18.5 inches. Gus is a wonderful companion with an awesome personality. We traveled to South Carolina to get him as a puppy. He has turned out to be a wonderful example of the American Bully breed. Thick, muscular, big head he is 60 pounds of pure bulldozer power. Thank you Demarcus Glover for the opportunity to own Gus and for the pictures below.
SS: CARTERSFIRE&ICE RYBACK fawn white
SIRE: MR. FACE TIME blue fawn
SD: ARTISON'S ONYX black brindle
DS: C&K'S APOLLO CREED 1 blue tri
DAM: GINGER blue tri
DD: ROSS'S WHITE HERSHEY black fawn white
Gus has been fixed! So no more puppies for him. He is enjoying the couch life!!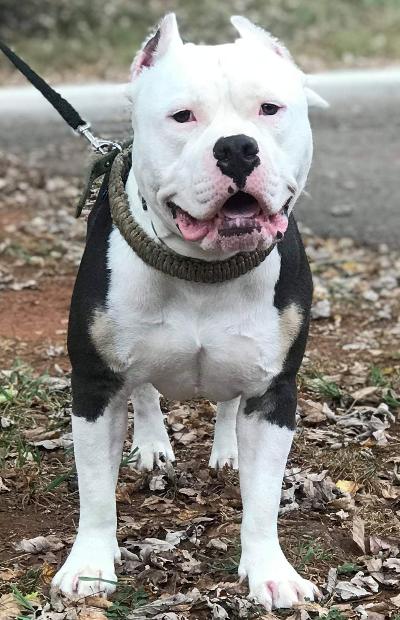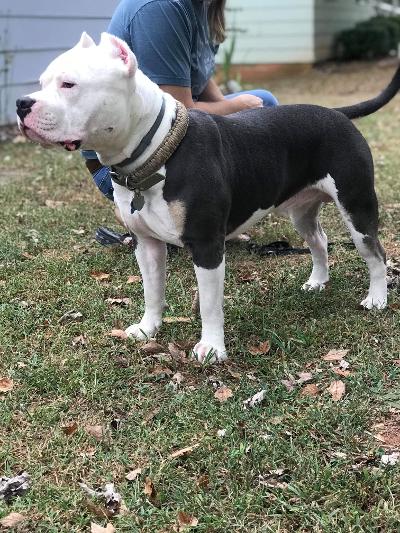 UKC #P988-114 - STOUTBULLIES OCTAVIA
ABKC #753, 278 - STOUTBULLIES OCTAVIA
BLUE WHITE
DOB:05/07/2019 - 06/01/2022 DECEASED
POCKET 45LBS
GOTTILINE DAX BLOODLINE
OCTAVIA is a blue and white piebald female. Octavia is a little ball of energy at all times until she finally passes out. She is super thick and built like a little tank, but don't let her size fool you, at her last vet appointment she weighted in at a whooping 45.5 pounds. Quite the chunky little monkey. We have great hopes for Octavia.
SS: BLEUBELL OE GOTTI black white
SIRE: 'PR' DJAY WOODS blue white
SD: ARMSTRONG BLOOD MOON champagne
DS: CH ROCK HARD'S X2BULLIES AMBUSH fawn white
DAM: 'PR' EDGEDNSTONEMAKEDAOF SBK fawn
DD: GAS HOUSE BULLYS AMBITIOUS white fawn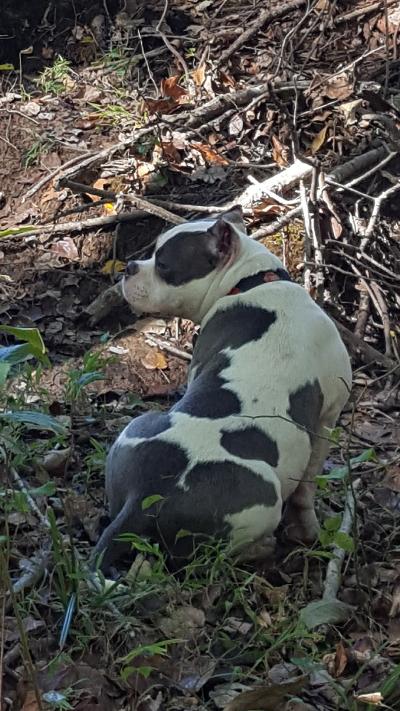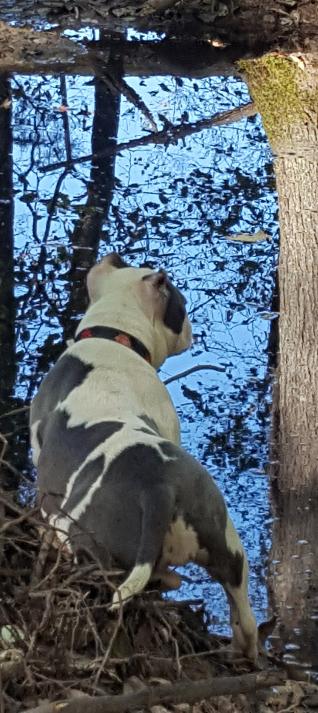 B&S FARM JADE
BLUE TRI FEMALE DOB: 05/19/2021
SHORT STANDARD? 30 LBS
RAZOR'S EDGE/GOTTILINE DAX BLOODLINES
Jade is the perfect blending of both her parents. Sire's temperament with her Dam's intelligence. I look forward to seeing her mature into the dog she is becoming. Its so hard to imagine that as one time she fit in the palm of my hand. She is growing like a little weed. Hopefully, if all goes well, we might take the leap into showing her in the future.