ABKC AND UKC AMERICAN BULLIES
ABKC #372,775 - AUGUSTUS
BLUE WHITE PIED DOB: 4/12/2018
AUGUSTUS AKA "GUS" is blue tricolor piebald standard male that stands at 18.5 inches. Gus is a wonderful companion with an awesome personality. We traveled to South Carolina to get him as a puppy. He has turned out to be a wonderful example of the American Bully breed. Thick, muscular, big head he is 60 pounds of pure bulldozer power. Currently American Bully Kennel Club registered, but his United Kennel Club registration is in the works. Thank you Demarcus Glover for the opportunity to own Gus and for the pictures below.
SS: CARTERSFIRE&ICE RYBACK fawn white
SIRE: MR. FACE TIME blue fawn
SD: ARTISON'S ONYX black brindle
DS: C&K'S APOLLO CREED 1 blue tri
DAM: GINGER blue tri
DD: ROSS'S WHITE HERSHEY black fawn white
We are willing to offer Gus a stud for the first 5 females at $250. Females must be registered ABKC at this time.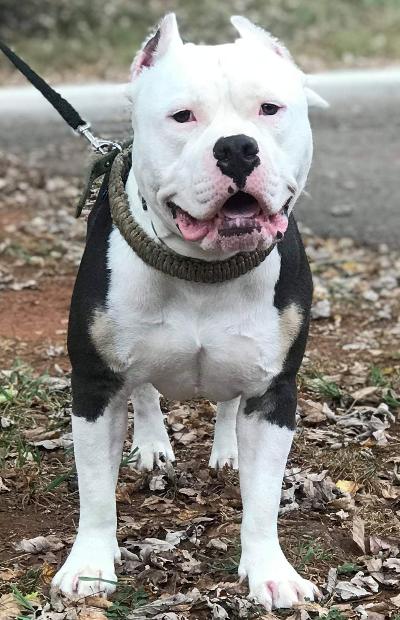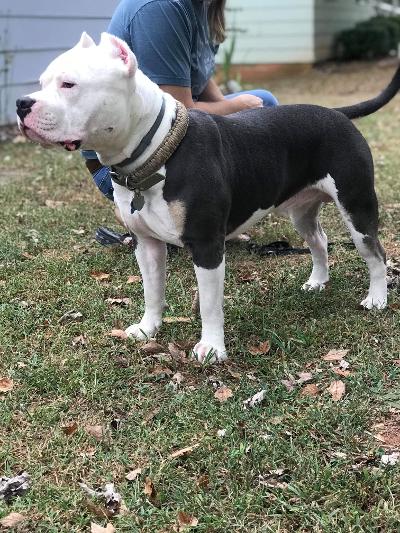 UKC #B258,077 - STOUTBULLIES OCTAVIA
BLUE WHITE DOB:05/07/2019
OCTAVIA is a blue and white piebald female. Octavia is a little ball of energy at all times until she finally passes out. She is super thick and built like a little tank, but don't let her size fool you, at her last vet appointment she weighted in at a whooping 25.5 pounds. Quite the chunky little monkey. We have great hopes for Octavia. She is registered United Kennel Club but will also be getting registered with the ABKC.
SIRE: 'PR' DJAY WOODS
DAM: 'PR' EDGEDNSTONEMAKEDAOF SBK